Getting Comfortable
Having a few questions about new software can be part of the fun of upgrading. Linux and open source software are home to active support communities on several platforms. Whether you are most comfortable on Reddit, Discord, IRC, or YouTube, there are a host of online resources and willing, experienced users who want to connect and help answer questions. Open source isn't just software – it's a community.
Resources
How do you get help?
Start by searching the web for any issues you may have – chances are, you're not the first, and a handful of forums and threads will appear where users are helping one another solve the same issue. If a web search does not solve your problem, check out places such as r/LinuxQuestions, r/Linux4Noobs, or your Linux distribution's forum such as https://forums.linuxmint.com/.
List your system specifications with your question, and ask away!
If the app you need to use is available for Linux
If the app you need to use isn't available for Linux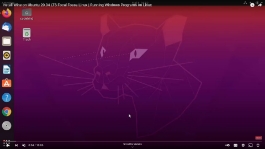 Try using Wine! Here's how to install it.
Wine is a lightweight Windows emulator. Run almost any Windows program right from your new Linux upgrade.